Dump Feeder
A versatile low cost floor feeding system which allows sows to be kept in groups of varying sizes.



Each dispenser can feed up to 24kg of feed, the predetermined amount means sows can be housed in small groups with individual dispensers or larger groups with multiple dispensers in each pen.
This straw bedded system reduces slurry and aids sow comfort, feed is 'dumped' directly onto the straw, encouraging their natural routing instinct and reducing aggression.
Find out more about the Dump Feeder
Request further information
Request further information
Features
j A versatile low cost floor feeding system which allows sows to be kept in groups of varying sizes
j Dump feeders are dispensed with a simple push button operation
j Feeders are replenished automatically via a centreless conveyor, saving you time
j A versatile system suitable for straw based or solid floor systems
'I wanted to feed flat rate in parlour due to the flexibility it offers, it is a one off investment, you can easily increase cow numbers without huge expense, flat rate feeding is just simple and effective.'

Elir Evans, E Evans & Son -

"Usual impressive service – well done!"

John Reeve - Middlesbrough, Cleveland

"Very friendly & down to earth staff. I would recommend your company to anyone who asked me 100%. Thank you for a very satisfactory service."

Angela Bailey - Stoke on Trent, Staffordshire
We have honed our process to ensure you have a simple, streamlined experience from enquiry to installation
Step 1 - Contact Collinson
Whether you want a replacement feeder or a complete new feeding solution, give our friendly team a call and a quick chat helps us quickly establish your exact requirements. Theres's no sales waffle, just dedicated and knowledgeable advice.

Step 2 - Arrange a Site Visit and Buying Options
Feeders can be bought direct from Collinson or through our network of dealers. If you're looking for a new approach to your feeding method one of our Regional Account Managers will visit your site to discuss your ideas and specify the best system for your application.
Step 3 - Our Proposal
Once we know exactly what you need, we will send a detailed quotation along with product literature for your consideration. If your system includes a silo, please note all silos are built to order, your Account Manager will give you an accurate lead time to aid planning.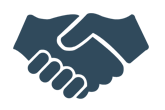 Step 4 - Orders
Once you have placed an order communication is key; we clarify the specification and send a detailed acknowledgment detailing your order for checking. We communicate with you to guide you, and if involved your dealer, through the whole order process, agreeing dates and keeping you informed.

Step 5 - Build Phase
On the agreed installation day, our team attend the site fitting the feeders as required. If a dealer is installing your new feeders, they will be delivered to site either with your silo or via a carrier in time for the installation date.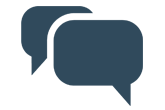 Step 6 - Post Completion
You can have continued peace of mind that we will always be available to yourself or your installer should you require any further support and advice for our products. Always remember many spare parts can be ordered online from our eStore 24/7 for your convenience.