Phase Feeding
Phase feeding enables you to easily control what feed is given to which feeding place, weigh and mix the rations and quickly transport to its target point.

The concept of phase feeding is simple, the system allows you to implement a nutritional program according to the pigs age and weight, changing the diet as required, as quickly as possible without sacrificing growth performance, regardless of the number of diets used. This ensures feed conversion is optimised for an efficient feeding system.
As the pig grows, changes in feed mixes can be easily made to feed the pig according to age, weight and condition to optimise feed usage and eradicate any feed wastage. The ability to mix the ingredients in any combination makes the transition from one diet to another more gradual, importantly, minimising any growth stunts. You simply apply each group to one of the pre set feed curves, which has been programmed to automatically adjust the percentage change for a smooth transition from one feed type to another.
Collinson offer two phase feeding solutions; from the simpler Ration Feeding system where portions are mixed in the conveyor whilst in transit or the more sophisticated MultiFast system which incorporates a mixer weigher for optimum accuracy and detailed analysis tool.
Find out more about the Phase Feeding
Request further information
Request further information
Features
j Conveyors efficiently transport feed utilising the shortest route
j High capacity, feed quickly transported to feeders
j Automatic outlets ensure 100% discharge of feed from conveyor
j Easy to use control panel
j Variable feed allocation per house, per pen, a flexible system
j Feed curves aide correct feeding pattern
j Ingredients mixed before or during transportation
j Multiple feed types can be accommodated
j Reliable and simple installation which can be easily extended
"Before installing the system I was was feeding 5 kilos of bought in ration but because of the ability to create the right mix this has now reduced to 2 kilos.' Not only this but phase feeding creates a better transition"

Rick Buckle, Buckle Farms, Out Newton near Spurn Head, Humberside

"I spoke to Collinson, Adrian, the chap I worked with was really helpful and their flat rate system, Equity, seemed like a good piece of kit, it is robust and was exactly what I was looking for, I completed my system with a Collinson silo which is galvanised with a Slate Blue Plasteel finish and a conveyor to take the feed from the silo into the parlour. I would definitely recommend Equity"

Eilir Evans, Llandysul, West Wales

"We were very impressed with your sales staff's knowledge & speed at dealing with our enquiry. The auger system was fitted on time & very smartly by your fitter, we were very impressed throughout. We chose Collinson after using the same Collinson feed bin over 30 years, the same one the auger has just been fitted too. Thank you."

H & JE Watson - Ulverston, Cumbria

"Very friendly & down to earth staff. I would recommend your company to anyone who asked me 100%. Thank you for a very satisfactory service."

Angela Bailey - Stoke on Trent, Staffordshire
We have honed our process to ensure you have a simple, streamlined experience from enquiry to installation
Step 1 - Contact Collinson
Whether you want a replacement feeder or a complete new feeding solution, give our friendly team a call and a quick chat helps us quickly establish your exact requirements. Theres's no sales waffle, just dedicated and knowledgeable advice.

Step 2 - Arrange a Site Visit and Buying Options
Feeders can be bought direct from Collinson or through our network of dealers. If you're looking for a new approach to your feeding method one of our Regional Account Managers will visit your site to discuss your ideas and specify the best system for your application.
Step 3 - Our Proposal
Once we know exactly what you need, we will send a detailed quotation along with product literature for your consideration. If your system includes a silo, please note all silos are built to order, your Account Manager will give you an accurate lead time to aid planning.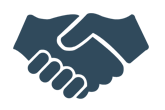 Step 4 - Orders
Once you have placed an order communication is key; we clarify the specification and send a detailed acknowledgment detailing your order for checking. We communicate with you to guide you, and if involved your dealer, through the whole order process, agreeing dates and keeping you informed.

Step 5 - Build Phase
On the agreed installation day, our team attend the site fitting the feeders as required. If a dealer is installing your new feeders, they will be delivered to site either with your silo or via a carrier in time for the installation date.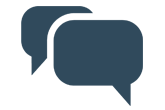 Step 6 - Post Completion
You can have continued peace of mind that we will always be available to yourself or your installer should you require any further support and advice for our products. Always remember many spare parts can be ordered online from our eStore 24/7 for your convenience.