Challenger+
An insulated tensile building system

The steel framed super structure covered with a heavy duty architectural membrane provides flexibility to create a range of structural designs that help set the buildings apart from others whilst our innovative insulation system provides a pleasant working environment for a range of applications.
The versatility of the building system enables the layout to be designed around your specific working requirements, so whether your next project is a warehouse, manufacturing facility, distribution centre or showroom, Challenger+ will meet your specification.
Request further information
Request further information
Features
j Inner Liner – The roof lining hides structural steelwork to ensure a visually clean appearance which is pleasing to the eye whilst also providing protection to the steelwork when corrosive materials are being stored.
j Clear Span – Challenger+ buildings can accommodate clear span spaces of up to 100m wide allowing optimum use of floor space ideal for commercial and industrial facilities.
j Flexibility in Design – Choose from our range of standard designs or work with us to create a unique facility bespoke to your unique working requirements.
j Architectural Membrane Cover - The steel framed super structure is covered using global leader, Serge Ferrari's PVC coated fabric to guarantee a long life span for the structure.
j Steel Superstructure – The building system provides an efficient, durable and sustainable approach, manufactured from high quality cold formed S420 grade hollow steel, powder coated to provide superior protection – up to C5 if required. The robust steelwork effortlessly accommodates overhead cranes and machinery.
j Natural Daylight - Allow natural light to flood into the facility by incorporating semi translucent panels into the facility creating an energy efficient building and a pleasant working environment.
j Thermal Insulation – The Insulated Dual Membrane roof enables U values as good as 0.087W/m²K to be achieved ensuring occupants and goods in the facility are kept cooler in summer and warmer in winter whilst minimising energy consumption and costs.
j Customisation – In addition to the tensile membrane covering you can select from a range of secondary materials such as glazing, aluminium, steel or timber cladding to enhance the appearance, security or to achieve your own preferred appearance.
j Ancillary Accommodation – Easily integrate additional offices, reception areas, cafes and toilet facilities into the design.
j Building Specification - Buildings are CE Marked and designed in accordance with UK Building regulations.
'We were familiar with the tensile building construction method and knew it offered excellent value for money. We also placed great value on Collinson's experience in this sector, they guided us through the many decisions necessary and we were able to trust their advice in unfamiliar territory, such as acoustics and air handling throughout the building, their experience has been pivotal to the build's success'.

Andrew Brown, Bursar, St Neot's Preparatory School

York St John University is my second scheme working Collinson on a tensile sports facility and again they proved to be an excellent sub-contractor completing the works to a high standard, on time and within budget. I find them to be pro-active, friendly and approachable and wouldn't hesitate in using them again

York St John - Mark Harvey, Senior Quantity Surveyor, Triton Construction Ltd

"The project ran like clockwork; nothing seemed like a problem for the site team! I look forward to working with Collinson again in the future; the double skinned tensile facility provides the perfect solution for maritime storage in harsh environments, and I wouldn't hesitate to recommend Collinson."

John McGaffin, McGaffin Contractors

From order to completion the project has run like clockwork; we formed a great working relationship with Collinson and they were professional and efficient throughout, keeping us up to date with progress and dealing with any issues promptly and professionally. Importantly the project was delivered within the agreed timescale and we would not hesitate in recommending them to others, in fact we are already planning our next project with them

Mark Donnelly, Qeens Park Rangers Football Club, Chief Operating Officer

Surf Snowdonia was a fast-paced, commercially critical project and we needed to select a delivery partner for our tensile building who could not only work autonomously but who we were confident could produce the right quality product in a timescale fit our tight programme. Collinson achieved this and helped deliver the world's first stadium surfing venue.

Gavin Garner, Director, WCP Associates

The team demonstrated a strong passion for quality with good systems in place for accepting various elements of work with any non-conformities being swiftly rectified.

The site teams themselves were all hard working and dedicated team players that were a pleasure to work with and I look forward to working with Collinson again in the future.

Steve Lee, - Project Manager, Kier Group

Throughout the contract Collinson were diligent and professional in their approach to their works within a live school environment. The site team respected the school environment that they were in, which was evident by the consistent standard of PPE worn by all operatives and maintenance of plant and equipment.

The very narrow site access was shared with the school but with good planning and site controls all deliveries went like clockwork. All risk assessments, method statements, safe systems of works and fit for work certification were produced on time.

Steve Lee, - Project Manager, Kier Group

"We were so impressed by the design team, they tailored our facility bespoke to our every need. They shared their experience to offer new possibilities that we hadn't even considered"

Mrs Sam Allan, Business Manager, Freman College, Buntingford, Hertfordshire

"It's a very impressive structure – bright, airy and the ambience is excellent"

Gerry Kelly - General Manager, Planet Soccer, Drogheda Leisure Park, Ireland

Collinson plc were chosen to construct the new home of the Doctor Who Experience, supplying one of their tension membrane buildings, which, with the ability to offer clear spans of up to 100m by virtually any length, provided the perfect space for the memorable exhibition.

Doctor Who lands in Cardiff - Cardiff
At Collinson we like to keep things simple and make the process of building your facility as straight forward as we possibly can
Step 1 - Contact Collinson
If you think a Collinson building could be just what you're looking for then give our friendly team a call. You'll speak directly to one of our construction team, ready to discuss your individual requirements. No sales waffle, just dedicated and knowledgeable national account managers.

Step 2 - Arrange a site visit
Your own dedicated sales manager will arrange a visit to view the site and discuss your requirements, ideas and explain about our range of buildings and their key features.
Step 3 - Collinson Proposal
When we feel confident we fully understand your requirements our architectural design team will put together an initial proposal for your approval. This will include an outline specification, giving an overview of your specific build and how much it will cost.

Step 4 - Planning consent & detailed design
Once you are happy with our proposal we can prepare the detailed planning application or work with your own team to submit the necessary plans. Once approved our team will work with you to take the scheme through to the final detailed design and contract stage.

Step 5 - Build phase
Our experienced project managers set a start and completion date for the handover of the completed project. They are your dedicated point of contact throughout the process, keeping you up to date with progress.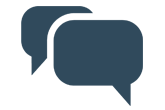 Step 6 - Post Completion
Once you are up and running and enjoying your new facility we are always available to assist with any questions you have and will continue to do so for years to come should you wish for any further support and advice.