Collinson sponsor University of South Wales Recognition Awards 2017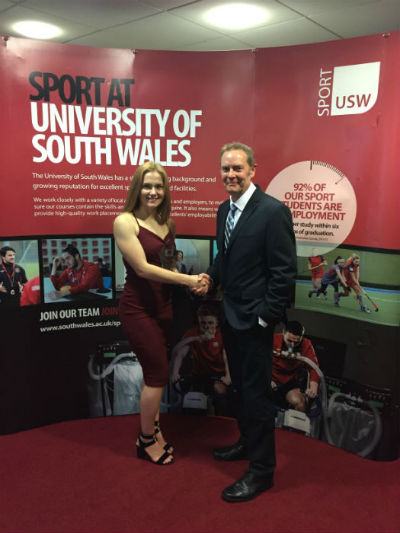 Already, Collinson have been working closely with the University to design and build their brand new sports facility, set to open this September. So when the opportunity arose, Collinson were more than happy to show their support and sponsor the Academic Student of the Year award.
Winner Hannah Palmer was presented with the award by Collinson's own Richard Brown, Project Manager.
Other sponsors included main contractor Kier and Sport Wales. A great evening had by all—with better yet to come for USW Sport.
New sports centre coming October 2017
Renowned for sporting excellence, USW sought out the expertise of national sports facility specialists Collinson to deliver their brand new, performance-focused sport centre.
Soon to be a specially designed rugby and football coaching facility, the new centre will form part of an amazing new update to the University's existing Sport Park.
Collinson broke ground earlier this month, meaning construction of the bespoke tensile facility is already underway.
Challenger™ tensile facility
USW's chosen model, the Challenger™, will span 105m clear and is set to house a state-of-the-art full size 4G indoor football pitch—one of only five in the UK. The tensile facility will link seamlessly with ancillary accommodation constructed by Kier.
A modular lattice steel framed superstructure, the Challenger™ will be enveloped by a high-quality architectural membrane to provide a light, airy sporting environment for optimum performance. Acoustics, temperature and ambience are all catered for by Collinson's experience in delivering top quality facilities.
All USW have to worry about is finding the players—which won't be a problem!
Cardiff City FC, Cardiff Blues Rugby Academies and the Welsh Rugby Union have all previously made use of the University's stellar facilities. We're sure they'll be first in line to experience the superior quality of the brand new Collinson Challenger™.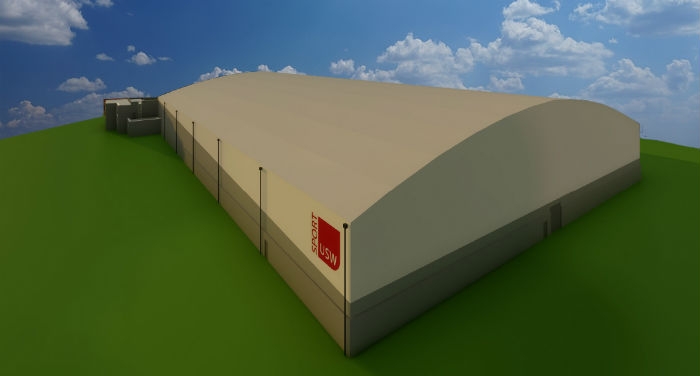 To speak with a member of our team about your project needs, call 01995 606 451.