#Farm24: Making farmer Rob Parkinson's 24 hours easier

Collinson visit Cross House Farm
It's #Farm24, the 24 hours when social media is taken over by all things agriculture!
This year, we've been busy visiting some of our loyal local customers. You can check out our chat with Rob Parkinson of Cross House Farm on video here.
Feeding systems for broiler houses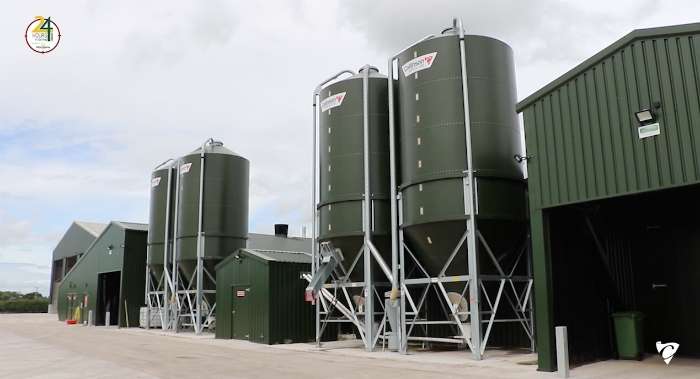 We worked closely with Rob throughout his initial setup and so have been privileged to see the project progress from start to finish.
Rob's two impressive broiler houses are serviced by four 34 tonne Collinson County Silos to accommodate a range of feed for the broilers, from arrival to departure.
Due to the way Rob's auger system is set up, he's able to fill any bin with any feed. Each auger line is also able to call feed from any bin. It's a bin-win-win!
Biosecurity on the farm
Because our silos are manufactured bespoke to project, we were able to bring the exhausts together for Rob's silos into a centralised position to suit silo placement.
This custom configuration has helped Rob to hit his biosecurity goals in an economically efficient way as the central exhausts permit use of a single Cyclone Dust Collector, keeping the bases clean and vermin free.
Why Rotaflex?
Rob's site layout involves a central weigh shed serving two broiler houses. Thus, a flexible conveyor system was required.
As an auger which gives the ability to assemble in whatever configuration is best suited to a set up, it was decided the Rotaflex would be the best choice.
In Rob's particular case, that configuration consists of cross augers branching six lines per house.
Hinged Discharge Chute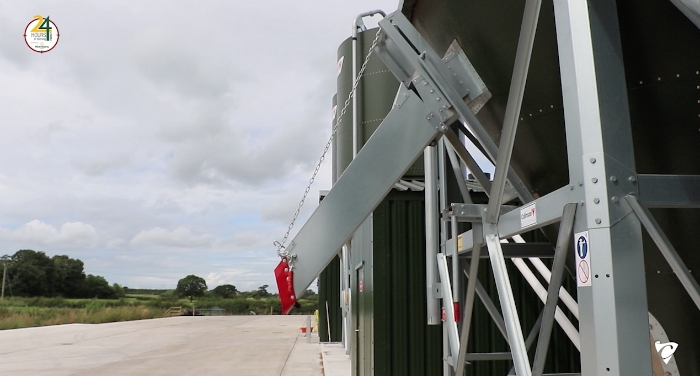 Rob also opted for the ingenious Hinged Discharge Chute.
Affixed to his silo, this additional discharge method enables him to discharge feed directly into a feed spreader, for manual floor distribution in those early days when chicks are smaller—making Rob's 24 hours that much easier!
WATCH: Rob Parkinson for #Farm24
Tools for success
We're proud to have helped in providing Rob the tools and support needed for a productive day at Cross House Farm.
We wish Rob the best of luck for the future and a long, productive relationship with Collinson.