Grants available for farms in Scotland
Small farms in Scotland and new entrant farmers could be eligible for grant funding, as part of the Small Farm Grant Scheme and New Entrants Capital Grant Scheme.

To be considered, farm applications must fall under one or more of the following scheme objectives:
Reduce production costs
Improve or redeploy production
Improve quality
Preserve and improve the natural environment, hygiene conditions and animal welfare standards
Diversification of farm activities, such as changing production methods, introducing new crops, or introducing specialist breeds.
Applications can be made singly, by farming couples, or in groups. For both the Small Farms Grant Scheme and the New Entrants Capital Grant Scheme, the maximum individual grant is £25,000. For a group application, the maximum is £125,000.
There are also different grant rates for applicants classified as young farmers, the cut-off age for which is 41.
Reduce production costs and improve hygiene
According to the Scottish Government Rural Payments website, silos are eligible for grant funding (see Appendix A, i2, and Appendix A, ii 'Slurry stores and related equipment').
Investment in a silo could meet two scheme objectives at once. With a silo, feed can be purchased in bulk and at a cheaper rate, therefore reducing overall production costs.
Silos also keep feed fresh for longer. Feed is stored in a safe and hygienic manner, away from pests and other environmental contaminants, for improved hygiene and better biosecurity.
To further improve biosecurity, conveyors provide a closed system to protect feed from moisture and contamination during transport. The contained system keeps dust in, so pest and vermin won't be attracted by loose feed dust around the site.
Not to mention, a silo and conveyor system virtually eliminates manual handling—again, cutting down on production costs.
Find your silo: Use our silo selector
Wintering livestock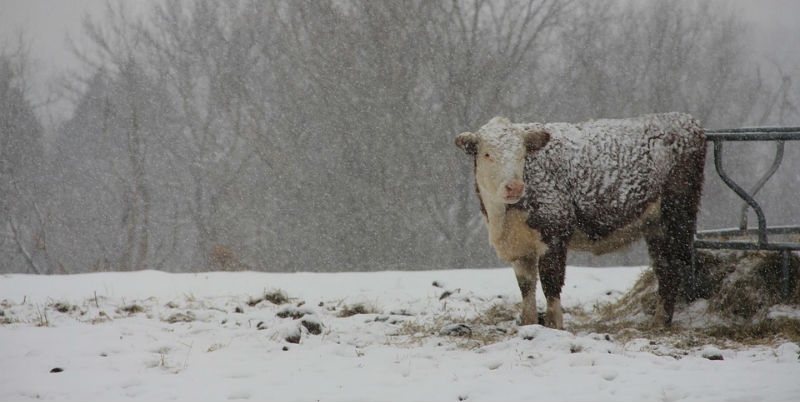 Also listed as eligible for grant funding is the 'Provision or improvement of facilities for the organised feeding of out-wintered livestock'.
Collinson County T1 silos are designed for organised out-of-parlour feed delivery. A low cost and smaller capacity silo, ideal for replacing bag or open feed storage, the T1's clever leg structure allows barrows, front end loaders, and snackers to fit easily under the built-in telescopic chute, for straightforward easy filling.
The T1 comes in 9 different models. Choose a capacity between 4 and 17 tonnes (capacity measurement based on storage of pellets), with three different diameters available depending on storage needs.
How to apply
To find out more about the grants, click here to visit the website.
To apply for either the Small Farms Grant or the New Entrants Capital Grant, click here.
To start planning your application, take a look at our products. Or, come see Pete and Matthew at AgriScot on Wednesday 15th November, where you can view a built-up T1 silo on stand in the Highland Hall.
Entry is free, parking is free, the cloakroom is free and you'll receive a free Show Catalogue. With over 240 trade stands to peruse and public transport close by, you might as well!