Girls put off PE by age eleven, says survey
On November 7th, concerning research was released which found girls may begin to disengage with sport as early as age 11.

Period pain, confidence issues, and academic pressures have all been found to contribute to a declining interest in physical activity as girls progress through high school.
An absence of encouragement from parents and teachers, too, was given as a reason girls may hold themselves back.
Survey data
Together with the Youth Sport Trust, Women in Sport surveyed more than 25,000 pupils across 138 high schools in England and Northern Ireland.
Data showed that, although both genders recognise the importance of getting active, in practice girls' behaviour is disconnected from their belief.
In fact, only 45% of girls saw the relevance of skills learned in PE to their wider lives. By comparison, 60% of boys reported an understanding of how formal physical education could apply elsewhere.
One significant factor limiting girls' participation was a self-consciousness over body image that worsens with age. Between 11 and 13, one in four girls are unhappy with their body image. By age 14-16, that figure increases to one in three.
Female-centric programme encourages participation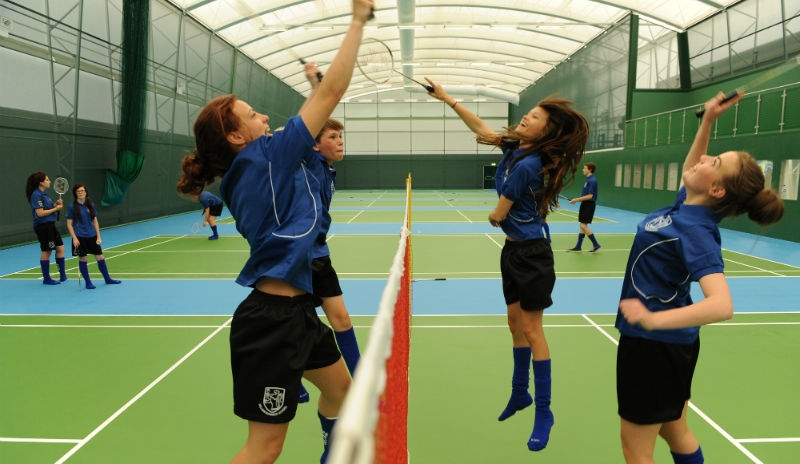 Thankfully, though the figures are disheartening, the research has been put to good use. Funding from Sport England has been used by the Youth Sport Trust, in partnership with This Girl Can and Women in Sport, to develop the Girls Active programme.
An interactive initiative, the programme gives girls a say in the design and delivery of physical education in high school. Girls become leaders, sharing their ideas and opinions to influence the P.E. curriculum so that it is reflective of their needs in everyday life.
Already, Girls Active is making a difference. Around 50,000 girls in 200 schools have been impacted, with another 200 schools to join the programme.
Fourteen-year-old Gracie Rowe, a pupil in Hertfordshire, was once terrified of sport. That is, until her PE teacher created a group to allow girls with low participation rates to find activities they would enjoy in a safe environment—all as part of Girls Active.
"Just the very thought of sport used to make me feel bored and uncomfortable," Gracie said. "All my friends hated PE just as much as I did and I didn't used to want anything to do with sport.
"Now I'm involved with Girls Active, it makes me feel good mentally and physically and I am way more confident and happy.
"I feel empowered now to influence other girls who were like me by showing them that there is no limit to what you can do. It doesn't matter on your size, age or ability level. Start with what you are comfortable with and push those boundaries."
With a goal to get 100,000 girls active by 2018, there will be plenty more stories like Grace's. About time!
Collinson is a national sports facility specialist experienced in developing inspiring spaces that provide students like Grace with the tools for sporting success. If you're embarking on a sports facility project, call 01995 606 451 to speak to one of our fantastic team.