Pigging marvellous! Spot on team score at National Young Stars
Team Spot on Collinson did brilliantly with their Gloucestershire Old Spots.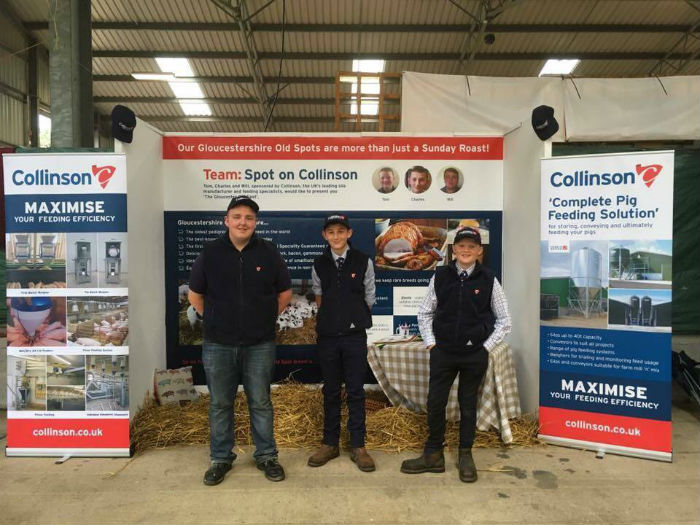 First time Young Stars snag fourth place
The Three Counties Showground in Malvern, Worcestershire, played host to the third National Young Stars event on 22nd and 23rd August.
Event categories included pig, beef, sheep, and dairy, with a special section for butchery.
Around 100 young farmers and enthusiasts aged eight to twenty-four made the journey to take part in teams of three. Among them was Team Spot on Collinson, ready and raring to compete alongside twelve other pig groups with their Gloucestershire Old Spots.
Making up the dynamic Spot on Collinson trio were Tom, aged 12, Charles, 13, and Will, 14.
Competition was conspiguously tough and all teams brought their best to the table. After securing sponsors and setting up promo stands, each team had a total of 1000 points to grab—for 125 points, a scrutineer; 250 points for preparation and presentation; another 250 for presentation and promotion; 125 for ringcraft; 50 for sausage making; 25 for skill and a further 75 at interview.
The Spot ons scored an impressive 746.5, coming up trumps in the interview, skill-a-thon and ringcraft. Big congratulations to the winning team, Massey Divas, and to the Spotty Trotters in second place. A truly fantastic time was had by all and the Spot on team are already gearing up for next year.